Description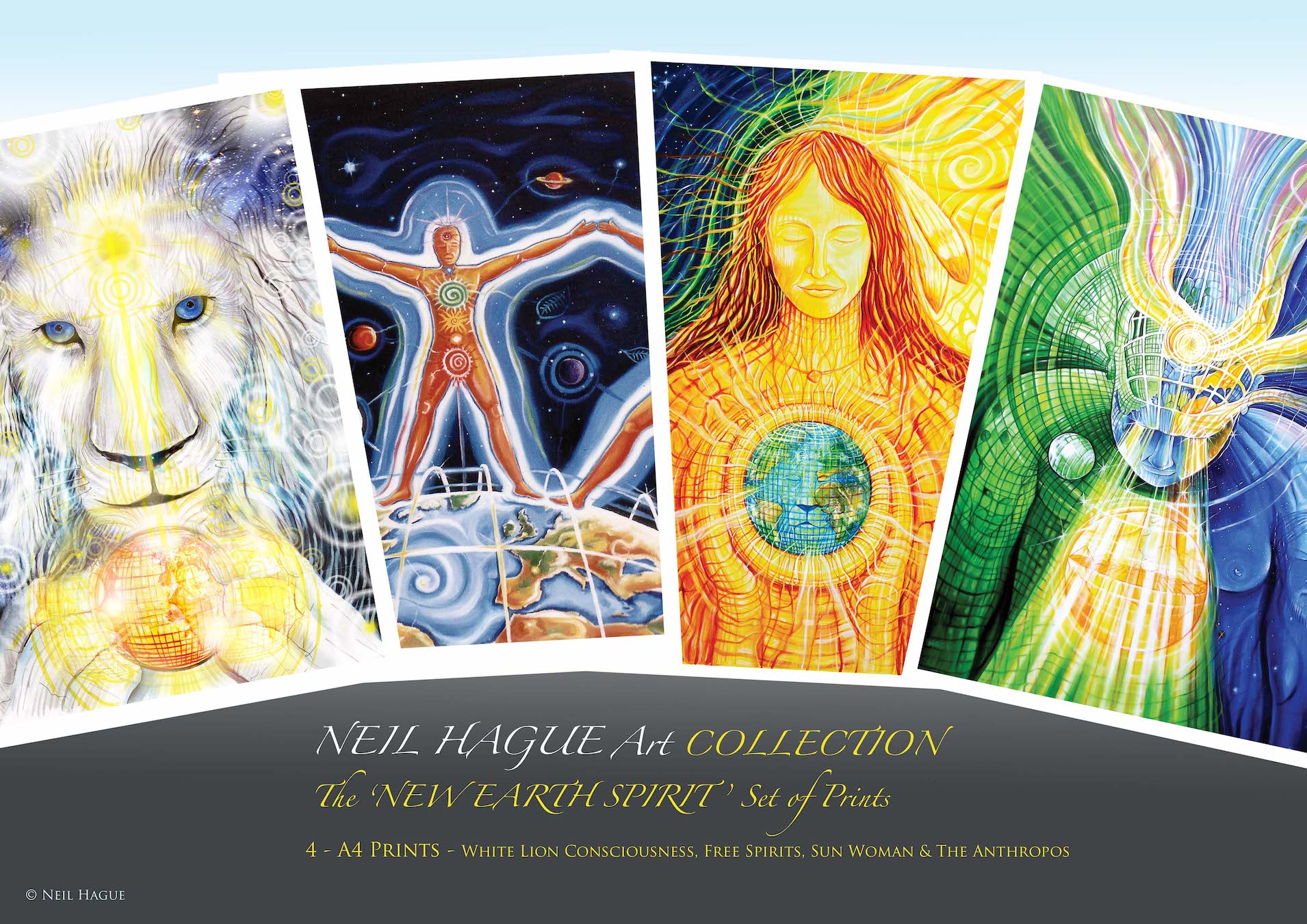 Set of 4 x A4 (297 x 210 mm) prints signed by Neil.
Small (A4) fine art prints on acid free 200 gsm paper (each print comes in a cellophane bag.)
All prints are sealed in clear cellophane bags and have a small white border for framing purposes.
1) The Sun Woman is an ancient African and native American myth of the Sun being a goddess, a story which is closely connected to Gnostic teachings of the goddess of wisdom – Sophia.
2) The Anthropos, or the human earth creates a new higher vibrational earth focused on the heart (eartH).
3) Free Spirits lifts humanity above the earth matrix connecting us to the stars, wheels of light (Chakras) and the planets of the solar system.
4) White Lion Consciousness creates a golden earth through wisdom and peace.