Description
An exclusive design only available at neilhague.com & neilhaguebooks.com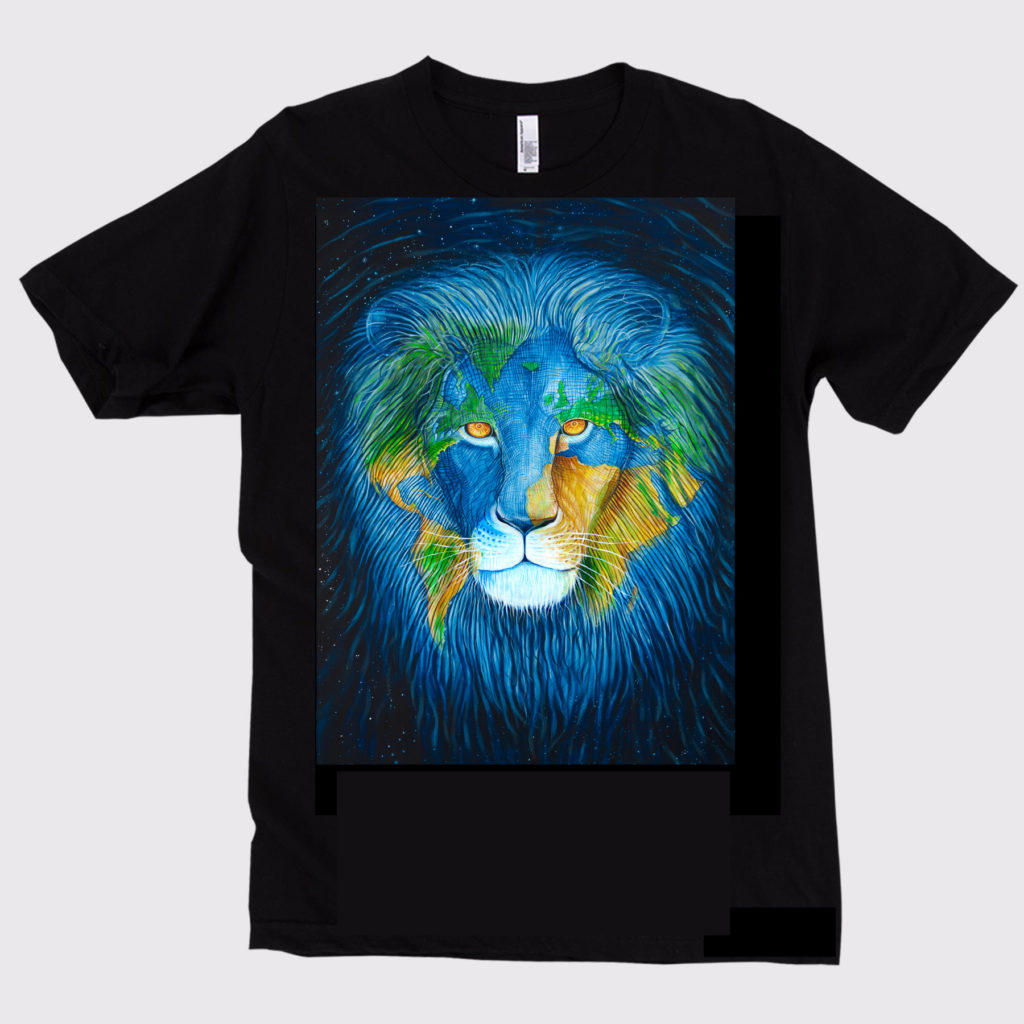 Neil's unique painting featured on the cover of David Icke's acclaimed book: Human Race Get off Your Knees – The Lion Sleeps No More.
"Rise, like lions after slumber
In unvanquishable number!
Shake your chains to earth like dew
Which in sleep had fallen on you:
Ye are many—they are few"
Percy Bysshe Shelley
Black Unisex T-shirt.
Sizes:
S (36-38 inch chest) – S (UK size 8):
M (38-40 inch chest) – M (UK size 10):
L (42 inch chest) – L (UK size 12):

XL (44-46 inch chest) – XL (UK size 14):
XXL (48 inch chest) – 2XL (UK size 16):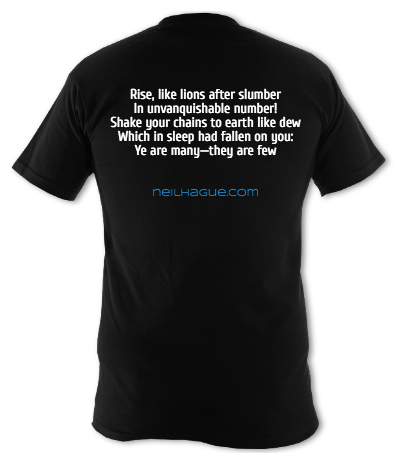 All T-Shirts are;
100% toxin free
100% non-hazardous
Totally organic
Fully use biodegradable inks
Completely vegan-friendly and inks contain no animal by-products
Certified as safe for children and babies
A waterless process so no water wasted or polluted by inks
Absolutely free of heavy metals, formaldehyde and Alkylphenol Ethoxylates(APE)