Description
Two Original Limited Fine Art Canvas Prints by Neil Hague
Small Size: 30 x 20 Centimetres
All canvas prints are signed and come with a certificate of Authentication
£110 (plus P&P) for both prints
Over Eight hundred years ago, the Occitanie region was the back-drop for an epic and devastating period in French history. If ever turned into a movie, it would be a 'film épique'. Its narrative would be 'deep and very telling' with a storyline covering the plight of the people of this region, but also the plight of humanity as a whole. Though Neil's unique imagery he offers a simplistic and symbolic vision of the people called the Cathars.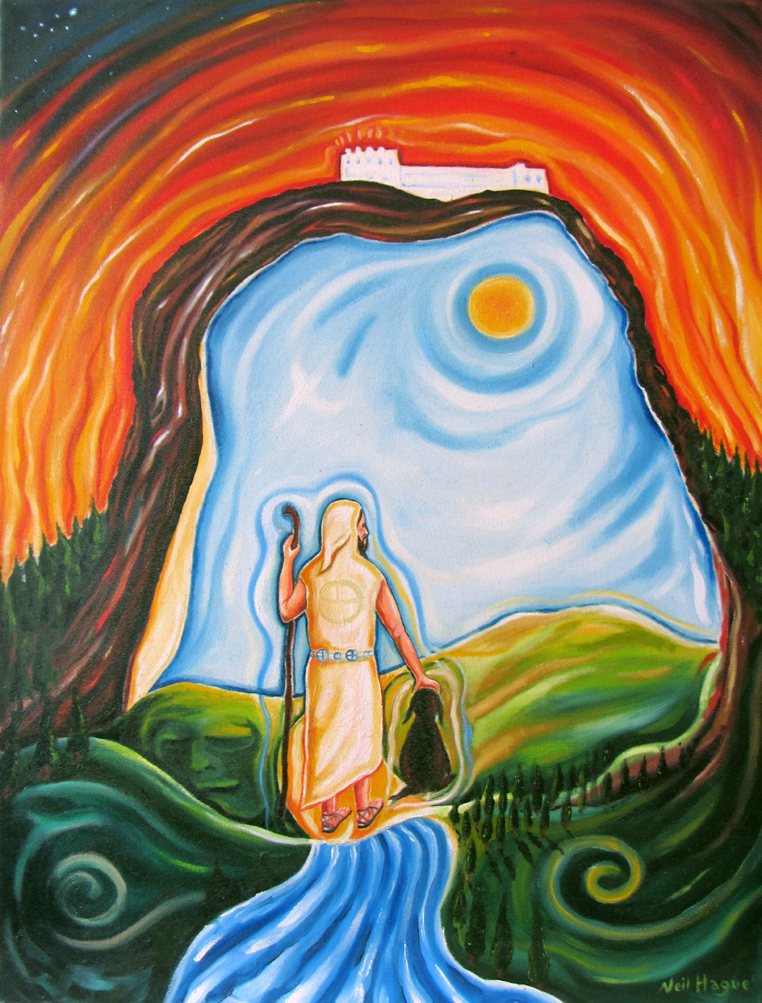 Through what became known as the Albigensian crusade (a war lasting over 20 years), the devastation of the 'Cathars', the rise of the Dominican Order and the Medieval Inquisition came to be. The targeting of the Cathars or 'Cathari' (which means 'pure' in Greek), by the Third Lateran Council of 1179, and the Vatican (along with the King of France), was ultimately for their land and 'treasures'. Branding those of the cathar faith as 'wandering heretics' was only one aspect to this turbulent period in history. The ultimate price was the 'removal' of the cathar priests, the 'good men and women' (Bons Hommes and Bonnes Femmes), called the 'Parfait' (or perfecti) by the people. The 'Parfait' were said to display real sanctity, humility and asceticism for those that heard them preach about the 'Light of the World'. A people and 'knowledge' that have inspired my art and ideas over the years (see image below).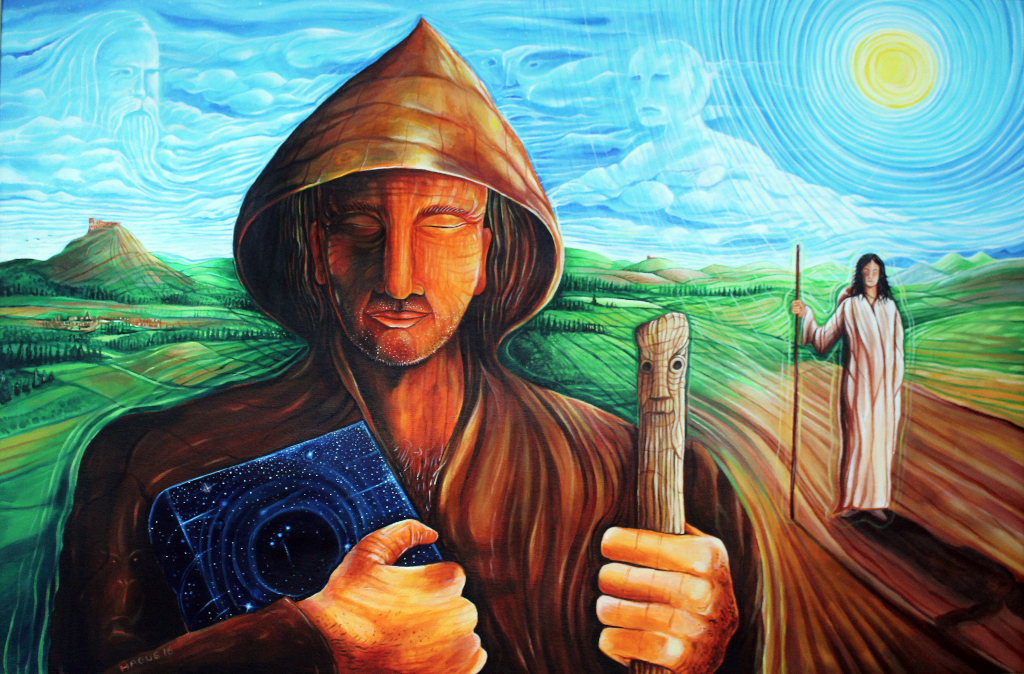 These limited prints are only available through this website and come with a certficicate of authentication.