Description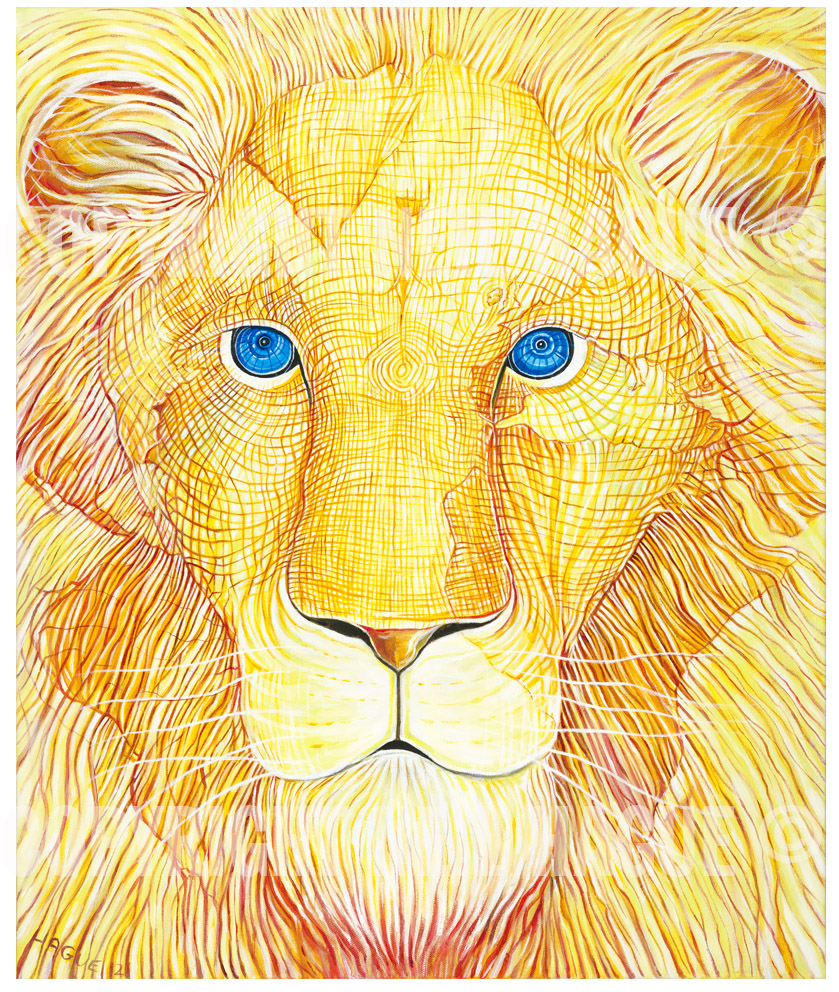 The original canvas – Golden Earth Lion was inspired by my ideas relating to 'lion consciousness'. The image shows a 'golden earth' on the face of the lion and is another version of the Lion Series seen in my gallery of lions'. The Golden Lion is another version of Narasiṃha, (the man-lion) of Hindu myth. In the legends and myths it is said that Vishnu assumed the form of the lion man on top of Himvat mountain (Harivamsa) and he is known primarily as the 'Great Protector' who specifically defends and protects his devotees in times of need. The yellow lions that are characterised in my novels Kokoro and Moon Slayer are also connected to this canvas. Painted on fine cotton canvas in acrylic it's warmth and piercing blue eyes draw the viewer into the consciousness of the lions.
This is the first time that this unique and highly sought after giclée print has been made available for purchase.
Large print  (23 x 20 inches/ 58cm x 50cm)
Price: £195 (plus shipping)
Please note: All Fine Art Prints purchased by European customers from this website will not inccur customs charges. Our prints are despatched from Europe for these purchases. Certificates will be sent separately.