Description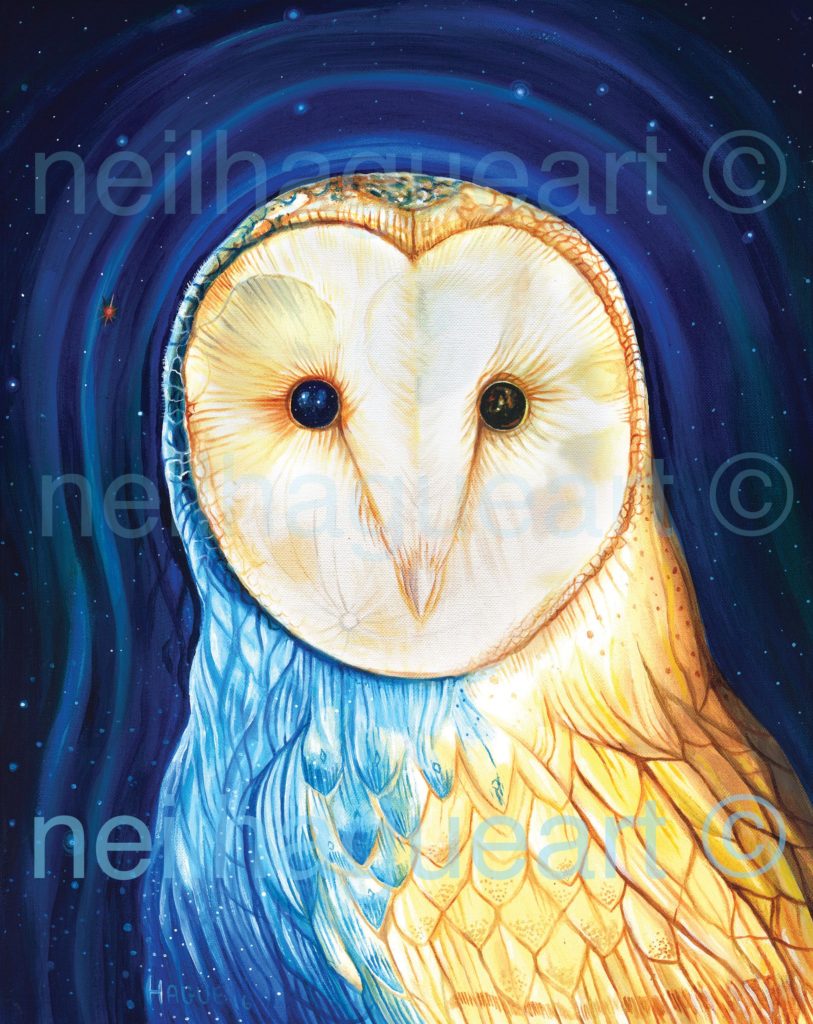 In early Indian folklore, Owls represent wisdom and helpfulness, and have powers of prophecy. This theme recurs in Aesop's fables and in Greek myths and beliefs. By the Middle Ages in Europe, the Owl had become the associate of witches and the inhabitant of dark, lonely and profane places, a foolish but feared spectre. In English literature the Barn Owl had a sinister reputation probably because it was a bird of darkness, and darkness was always associated with death. According to an Indian legend, the 'Spedis Owl' carving was placed on a rock to serve as a protector from the 'water devils' and monsters that could pull a person into the water. The Barn Owl has also been used to predict the weather by people in England. A screeching Owl meant cold weather or a storm was coming.
If heard during foul weather a change in the weather was at hand. Some American Indian tribes saw the Owl as a protective spirit for brave warriors.
Owl of Arcturus – Giclee print – (400 x 300 mm) on acid free 320gsm paper £95 (plus P&P)
Please note: All Fine Art Prints purchased by European customers from this website will not inccur customs charges. Our prints are despatched from Europe for these purchases. Certificates will be sent separately.