Description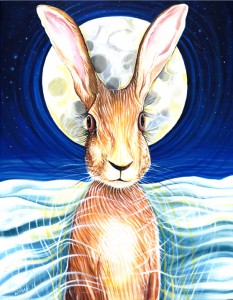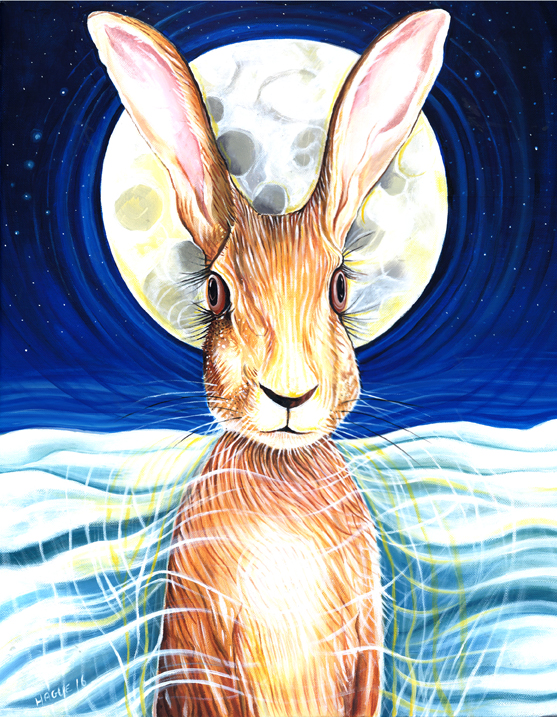 Original Limited Fine Art Prints by Neil Hague
This unique image, is part of a new 'coming series' of animal 'spirit' paintings.
The Hare or 'Jackrabbit', 'Lepus', and 'Leveret' is also well known in Aesop's Fables and much other folklore from around the world. Many cultures, including the Chinese, Japanese, and Mexican, see a hare in the pattern of dark patches in the moon (see Moon rabbit). The constellation Lepus is also taken to represent a hare. In my work I see the Hare connected to the Moon and the Moon's influence over certain animals (and humanity). The Hare is a 'trickster' and a talisman for the witches, and crones of the old 'Celtic' world.
Winter Moon Hare  – Giclee print – (400 x 300 mm) on acid free 320gsm paper £95 (plus P&P)
Please note: All Fine Art Prints purchased by European customers from this website will not inccur customs charges. Our prints are despatched from Europe for these purchases. Certificates will be sent separately.